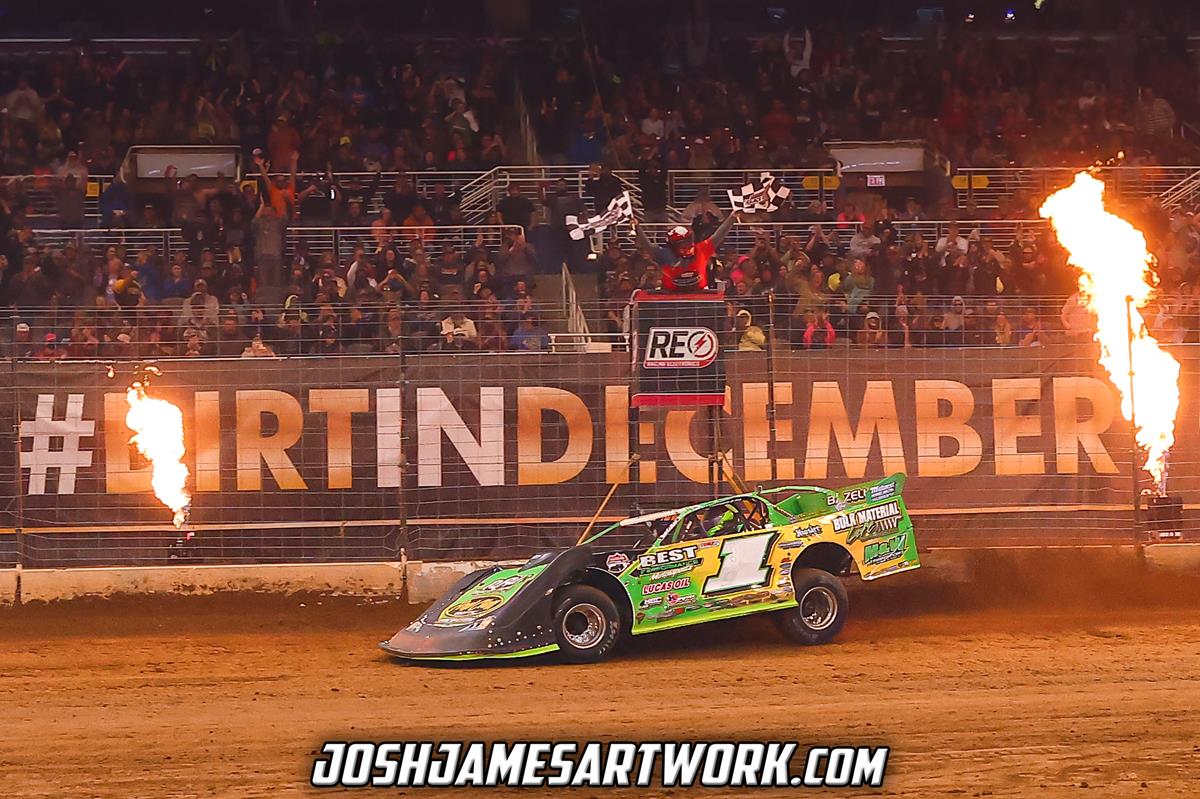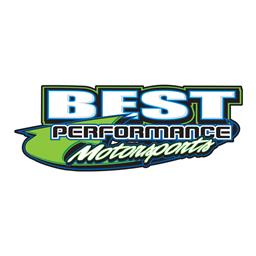 12/3/2022
---
Terbo captures $30,000 Gateway Dirt Nationals victory
Enduring the most challenging personal and professional weekend of his young career, Tyler Erb persevered to win the $30,000 top prize in Saturday night's sixth annual Castrol Gateway Dirt Nationals finale aboard his Bulk Material Lift / M&W Transport No. 1 Best Performance Motorsports / First Class Septic / XR1 Rocket Chassis / Clements Racing Engine Super Late Model.
The mega win came just a few days after the unexpected passing of his father, Mark. Erb revealed the devastating details in Victory Lane on Saturday night.
"All of our family and everybody close to us is watching this, so it would just be easier for me to say it once and be done," said Erb, his voice beginning to crack. "But my dad, who is my best friend in the whole world, we got to St Louis, and he had a heart attack Wednesday and died. And I'm sorry to my friends and everybody this week. I haven't said anything because it's just tough you know. I apologize to all my friends and everybody, but I've just been dealing with a lot trying to keep to myself.
"We just decided … I just decided it would be better to stay here and support my mom. I love her with all my heart, and I always will. Don't think this is a sob story. Man, this is the worst news I could ever have thought of in my whole life, but I just put in the back of my mind and raced and got it done. So, I guess he was definitely helping us this week. You know, we'll just have to take life every day from here on out."
Aboard the Best Performance Motorsports No. 1 Rocket Chassis Late Model, Tyler Erb was one of 119 Super Late Models amassed at the Dome at America's Center (St. Louis, Mo.) for the sixth annual Gateway Dirt Nationals.
With the massive field split into two groups for a pair of prelims leading up to Saturday's finale, Erb topped his qualifying on Friday before placing first in his heat race. Starting the $5,000-to-win preliminary feature in third, Tyler faded a few spots early but rallied late in the 25-lapper to secure the third-and-final transfer spot into Saturday's main event.
Receiving the sixth-starting position for Saturday's Gateway Dirt Nationals A-Main via the redraw, Tyler worked his way into the top five by the ninth circuit and overtook Tanner English for second on lap 25.
With a caution setting up a late race restart on lap 33, Erb dove underneath pacesetter Wil Herrington on the ensuing lap and paced the field for the final seven circuits to capture his 11th win of the season and a $30,000 payday.
He finished 2.209 seconds ahead of English with Ricky Thornton Jr., Tyler Carpenter, and Mike Spatola rounding out the top-five.
"This is awesome, you have no idea what this means to me and my family," said Erb in Victory Lane. "Racing is so not important if you experience things in life. I really just want to dedicate this win to someone really special and close to me and my family and it's just awesome. I can't think my car owners Eric and Kelly (Brock) enough, my best buddy Steven Roberts, (crew chief) Randall (Edwards) and Corey, who have been with me forever. Every single sponsor on this car, every single person who helps me, it really means a lot and I'm just grateful to be here."
Full results from the weekend are available at www.GatewayDirt.com.
The 2022 season is now over for the team. They will open the 2023 campaign on Jan. 7-15 at FK Rod Ends Vado (N.M.) Speedway Park with the 17th annual Rio Grande Waste Services Wild West Shootout.
For information on the six-race series, please visit www.WildWestShootout.net.
---
Article Credit: Josh James Artwork image
Article Media
Back to News