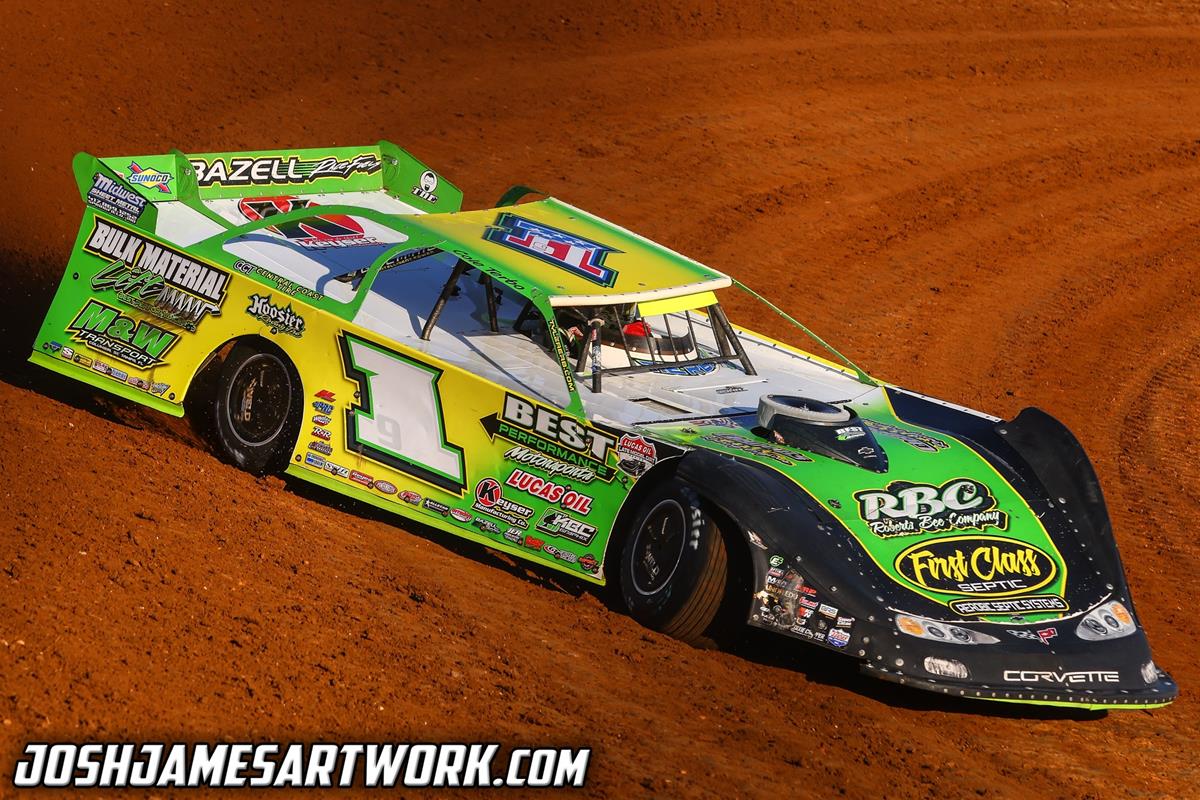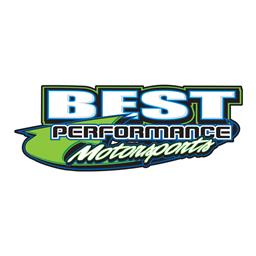 7/14/2022
---
Top-5 finish in NAPA Know How 50 at Tri-City
On Monday afternoon, Tyler Erb and Best Performance Motorsports team were back in action at Stuart Speedway (Stuart, Iowa) for the doubleheader event with the XR Super Series. (Mike Ruefer photo)
With a fourth-to-second run in his heat race placing him on the sixth row for the feature, Erb faded four spots in the 50-lapper to finish 15th after getting involved in a lap-six tangle.
For the $20,000-to-win Fever Heat 100 finale on Tuesday, Tyler followed up a runner-up finish in his heat with an 11th-place outing in the 50-lap feature.
Joining the Lucas Oil Late Model Dirt Series (LOLMDS) on Thursday, Erb traveled to the newly reopened I-70 Motorsports Park (Odessa, Mo.) for the $10,000-to-win program. Earning the 11th-starting position for the feature via a fourth-place run in his heat, Tyler passed five cars in the heat-shortened 30-lap feature to finish sixth.
The following night at Tri-City Speedway (Granite City, Ill.) for the NAPA Know How 50, Tyler's second-place finish in his heat positioned him sixth on the starting grid for the main event. With $12,000 on the line, Erb inched forward two spots to register a fourth-place finish. He followed Hudson O'Neal, Tim McCreadie, and Jimmy Owens across the line with Brandon Sheppard coming in fifth.
On Saturday at Lucas Oil Speedway (Wheatland, Mo.), Erb secured his spot into the $15,000-to-win CMH Diamond Nationals with a second-place finish in his consolation event. Starting in 19th, Tyler improved five positions in the 50-lap finale, crossing the line in 14th.
Erb remains in fourth in the latest LOLMDS point standings.
Back to News